Our wonderful children's book creators are finding lots of creative ways to share their books and reading fun online with YOU their readers.
Here are this week's suggestions of bookish fun to help you get wild about books @ home...
Author Hangout with Adrian Beck
Tune into crazy bookish fun daily at lunchtime at the Author Hangout with Adrian Beck as he live streams chats with Aussie children's book creators. You can watch live on Adrian's Facebook page  (check with your parents) or subscribe to Adrian's YouTube channel from the video below. There are segments like Ready Set Draw where illustrators create pictures out of scribbles (think Mr Squiggle), Story Starters, Boredom Busters and a game of Book or Chook (think Hangman) where the loser has to do the Chicken Dance. There isn't a dull moment on this show!
These are the talented book creators Adrian is chatting with this week.
Book 'N' Boogie with Nat Amoore
Did you ever think you could combine books, fitness and fun? Super talented, energetic author and dancer extraordinaire, Nat Amoore has you covered with Book 'N' Boogie! Join Nat each Monday, Wednesday and Friday at 10am to boogie along to her fun and slightly wacky book-inspired dances. Subscribe to Nat's YouTube Channel to dance along with her.
Here's Nat's first Book 'N' Boogie dance video inspired by Adrian Beck's new book Derek Dool Supercool
Gabrielle Wang's SPARK 
If you like to draw and/or write stories then Gabrielle Wang's SPARK might inspire your creativity.
Every Saturday Gabrielle will be putting up a new illustration to SPARK your imagination. Gabrielle hopes that children from around the world will upload their work to her SPARK page to share with us all.
For her first SPARK, Gabrielle has drawn flying bears and she asks you to draw or paint a picture or write a poem or paragraph inspired by her illustration and upload it to her SPARK page.
Felice Arena - The Besties World 
This is a great time to be learning new skills!
One of the readers of this blog is planning to learn how to play the ukulele and I recommended Felice Arena's  The Besties World website. Click HERE for the chord and lyric sheets for some of the songs from The Besties Ukulele Album. You can also download some pictures from The Besties books to colour.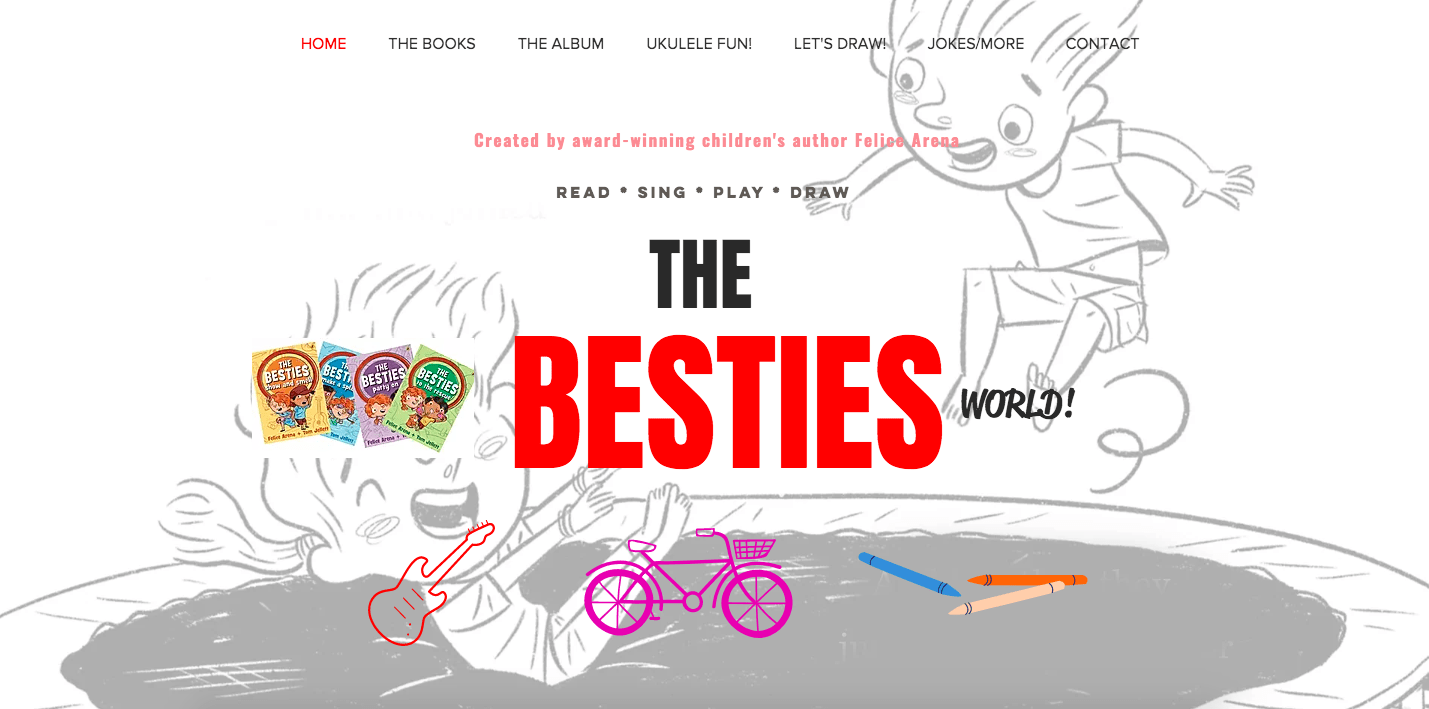 Bedtime Stories Podcast with R.A. Spratt
This is a weekly podcast of funny stories for kids by R.A. Spratt the author of Nanny Piggins, Friday Barnes and The Peski Kids. Tune into Bedtime Stories for fun stories, laughs and silly voices.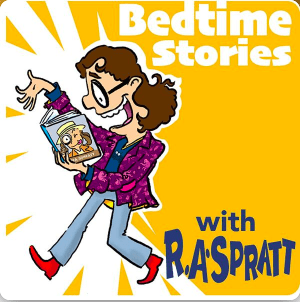 Macca the Alpaca and Celeste the Giraffe Easter activities
Matt Cosgrove has created fabulous Easter activities for you to do with with Macca the Alpaca and Celeste the Giraffe, including a gorgeous Macca the Alpaca Easter egg basket. Lots of Easter goodness here to fuel your creativity!
Harry Potter At Home hub
For the Harry Potter fans, you will be excited to learn that The Wizarding World Team have created The Harry Potter At Home hub to banish boredom while everyone is keeping safe at home. Read the news about The Harry Potter At Home hub and register for the newsletter HERE.
Click HERE to enter the Harry Potter At Home hub and just like Hogwarts and its staircases, this page will be changing all the time...
Happy reading!