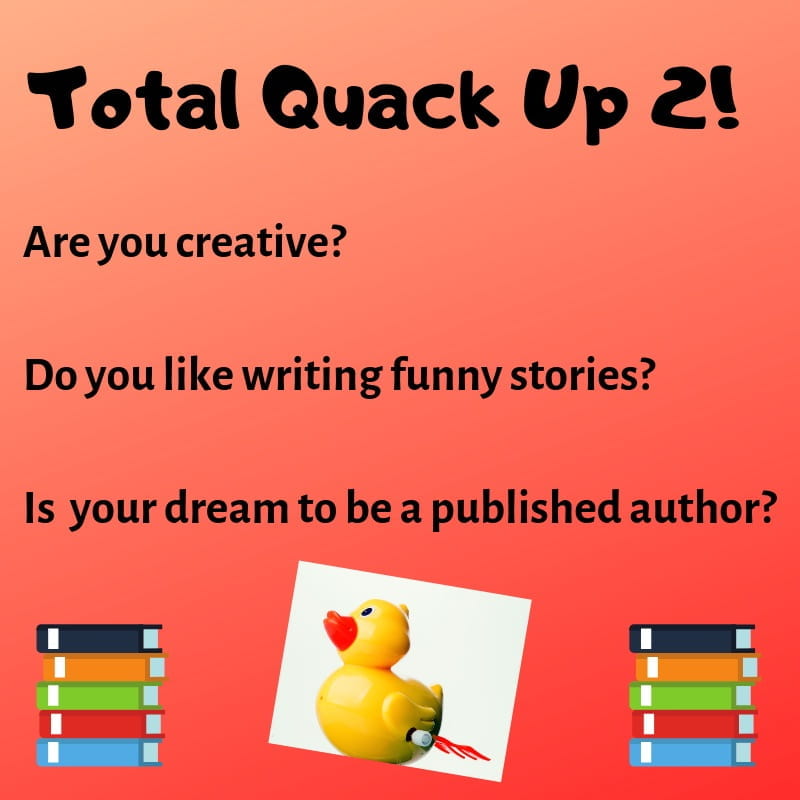 The Total Quack Up 2! Writing Competition is for you!
Last year Total Quack Up! was a HUGE success. Penguin Random House is once again offering the opportunity for a young writer (12 years and under) to have his or her story published in Total Quack Up 2! alongside funny short stories by some of our favourite Aussie authors and illustrated by a well known children's book illustrator (stay tuned!)
Total Quack Up! is a wonderful initiative by authors Sally Rippin and Adrian Beck. Once again authors will be generously donating their stories and the royalties from the book will go to the Dymocks Children's Charities to help children who don't have access to books. What a win-win! When you buy a copy of Total Quack Up 2! you can have fun reading the stories and know that you have also helped other kids have access to books to read and enjoy too.
'Sally and I will be reading every single entry and most of all we want kids to make us laugh out loud! The stories can be about anything—they can be embarrassing, possibly spooky or even a little gross! And personally, I love a twist, so I'm hoping for some surprise endings.' (Adrian Beck)
It could be YOUR story....
Your funny short story must be a minimum of 500 words
and submitted online HERE by Monday, June 17
Have fun writing and good luck!