Nat Amoore is running a fabulous competition for Victorian schools in lockdown. Your school can win ALL of the amazing prizes below. A Zoom chat with Nat would be so much fun!
To enter just post a photo of an Australian kid's book you love on Twitter or Instagram (parents or teachers can do this for you). Tag and follow @natamoore and #natsbrain so Nat can find you.
ENTRIES CLOSE MIDNIGHT SUNDAY AUG 30TH 2020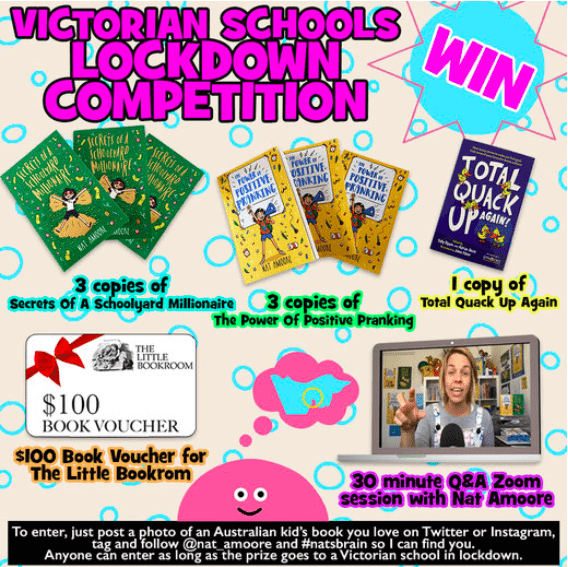 What are you waiting for...go and enter this fabulous competition!!
Happy reading and good luck!