If you live near Eltham then give yourself a treat over the holidays and visit Judith Rossell's 'Adventures in Illustration' exhibition at the Eltham library with your family. It's in the community gallery until January 20th.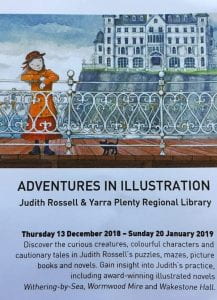 Judith Rossell is a writer and illustrator of children's books. You might know her best from her award-winning Stella Montgomery novels or for her whimsical illustrations of Bogtrotter written by Margaret Wild.
Today I discovered that Judith also loves mazes and puzzles and has created and illustrated some fabulous maze and puzzle books. This is an illustration from one of the books.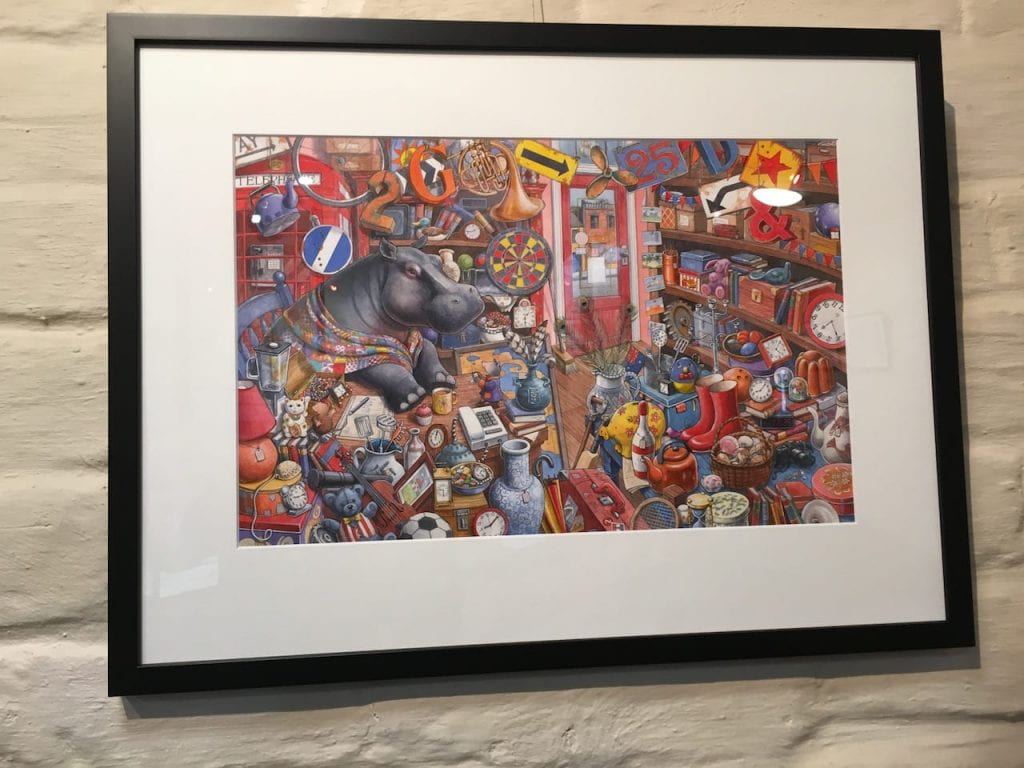 Bogtrotter is a picture book I have loved sharing with classes in the library so I was excited to see my favourite illustration on display.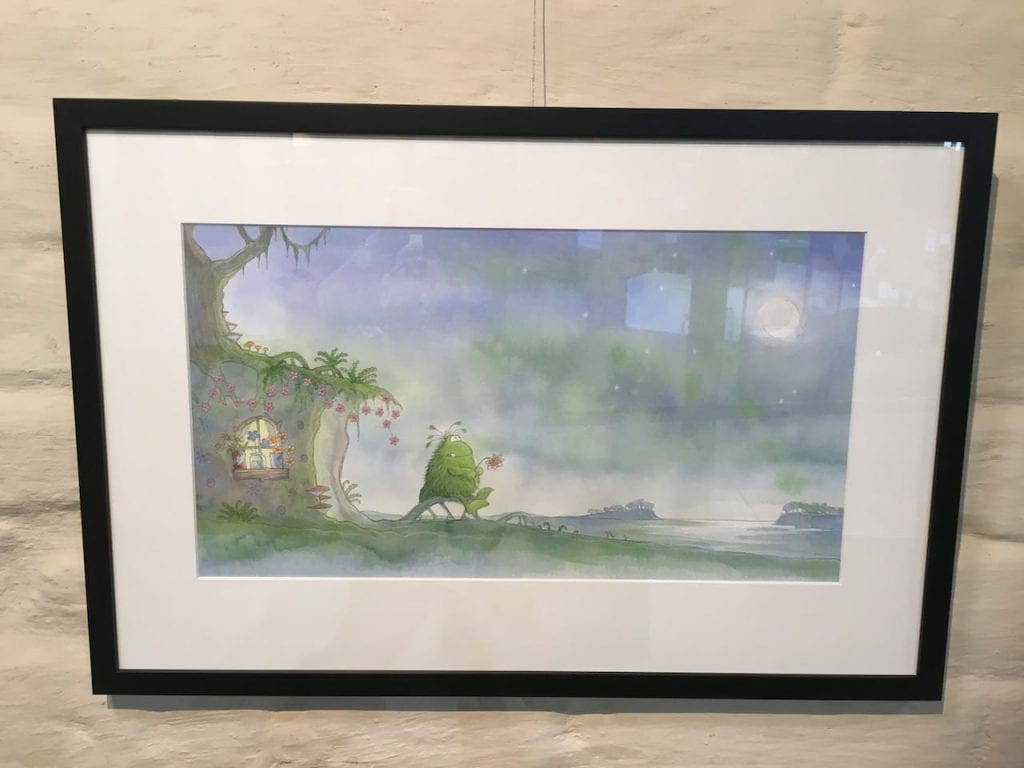 It was fascinating to see close-ups of Judith's detailed sketches and final illustrations from her Stella Montgomery series including the sketch and final illustration of the front cover of her latest book Wakestone Hall. You can look through folders of Judith's work and explore her illustrating process. I'm looking forward to reading this book over the holidays!
Judith is also a crafty person and you will be impressed with her 'House for Miniature Students' created from recycled and re-purposed materials. Make sure you read the information about some of the pieces Judith has used. (My photo of the house doesn't do it justice.) You can also see Judith's mini handmade Christmas trees decorating the fireplace and a model of her dream beach house. Once again, Judith's love of detail is on display! (I wonder if Judith's past life as a scientist is coming out?)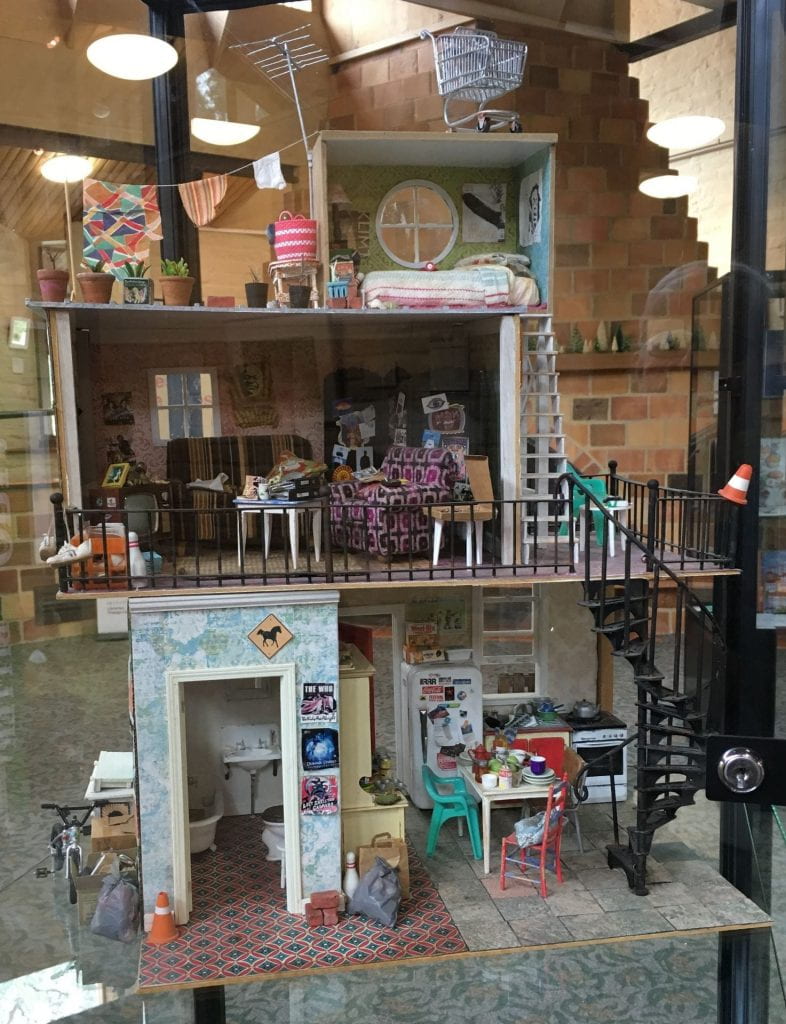 Judith grew up in Eltham and it is wonderful that her work is on display at the Eltham Library Community Gallery. I hope lots of families visit Judith's exhibition and writers, illustrators and creators of all ages will be inspired.
Workshops with Judith Rossell
Book into these creative workshops with Judith as part of the Summer Reading Club.
Thank you Yarra Plenty Library for making reading, writing and creating so much fun!
Happy creating!